Europe's historic places: How you can take a trip back to the past
---
Europe is a continent full of wonderful culture and inspiring history. Just about any city you visit, will have buildings hundreds of years old, archaeological sites to explore, museums full of the stories and artifacts of inhabitants from the past, or all three!
Of course, some cities are better than others for this, and several across Europe are loaded with historical places to visit. What's more, it's so easy to travel around the continent that you can combine a few of them in a single trip. We've highlighted some of our favorites; you could visit all of them in an amazing cross-continent holiday, or just pick two or three of the ones that look the most interesting to you.
Why should we visit historical landmarks?
---
Taking a trip to see some of Europe's best historic places can be life changing. You can see photos and read books, but until you've actually walked the walls of Dubrovnik or seen the Brandenburg Gate up-close, you'll never get a true sense of what the past was like.
You're almost guaranteed to learn something new whenever you visit a historical landmark. However, besides their educational value, they're often some of the most stunning places you'll see. The beauty of an old cathedral or magnificent building is one of the best reasons to visit the continent.
Tips when visiting historic places
---
So, what should you bear in mind when you take a trip to see Europe's historic places? Every country has its own customs and traditions, but here are a few tips that should apply to most places you visit:
Be respectful. That means no selfies in sombre places like the Holocaust Memorial, and try not to shout or drink too much when there are other people around.
Keep everything looking beautiful by avoiding littering, and definitely no graffiti!
Pay attention to the rules on photography. Some places will let you take a picture, others won't.
Be mindful that you won't be the only people who want to see historic places. Try not to block people's view or talk over tour guides.
Many old buildings are still used today, such as cathedrals or mosques. You might be required to take your hat off, or cover your hair.
Best historical places in Europe
---
---
Berlin: A 20th-century city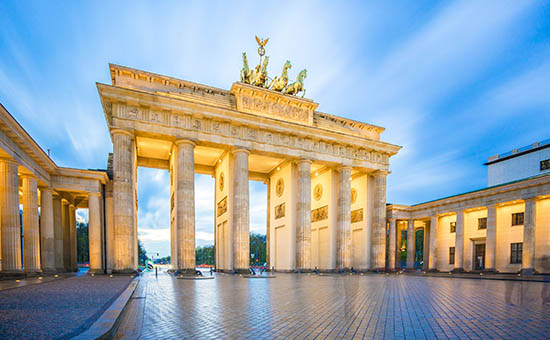 For much of the 20th century, Berlin was a divided city. Split between the communist east and capitalist west, the Berlin Wall ran straight down the middle of it. While much of it has been knocked down now, it's still one of the most unique historical sites you'll find, as part of it now hosts the largest open-air gallery in the world.
You'll find plenty of recent history in Berlin, from the Stasi Museum to the Holocaust Memorial, all reminders of the city's troubled past. However, there are some older historical landmarks if you want to broaden your horizon, from the nearly 230-year-old Brandenburg Gate to the incredible ancient artifacts at the Pergamon Museum.
Istanbul: Where east and west meet
As the only city in the world that spans two continents, it's unsurprising that Istanbul has some unique historical sites. Within walking distance of each other are two of the most spectacular: the Hagia Sophia and the Blue Mosque. The former was built as a magnificent cathedral, one of the largest in the world, all the way back in AD 537, while the latter was constructed as a place of Islamic worship in 1616.
You can transport yourself back to the period of Ottoman sultans with a visit to the Topkapi Palace, or walk inside the walls of the 15th-century castle of Rumelihisarı. Istanbul is built on millennia of history, so there are bound to be historical places near you, wherever you go.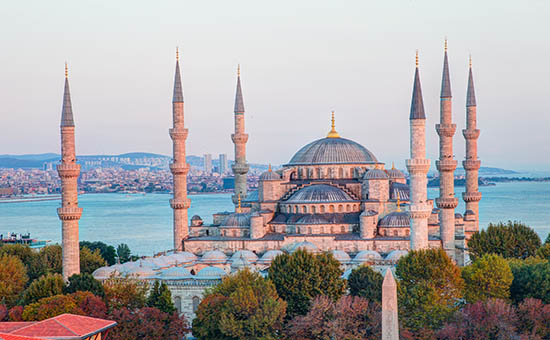 Venice: Renaissance Beauty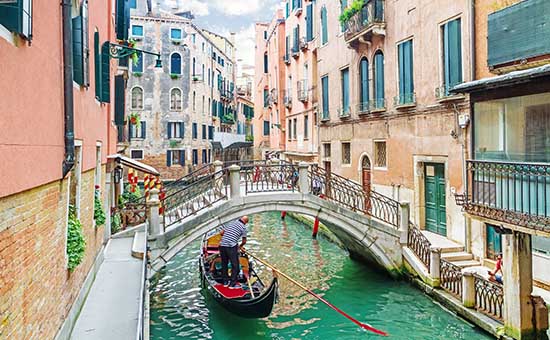 Although Venice was first settled around 1,600 years ago, many of its most incredible historical sites date from the Renaissance period of the 14th to the 17th century. During this period, Venice was extremely prosperous and the buildings constructed at the time show this off.
Unsurprisingly, for a city built on more than 150 canals, some of the best historical landmarks in Venice are bridges like the Rialto or the Bridge of Sighs. There are also magnificent buildings like the Scuola Grande di San Rocco and grand churches like Santa Maria Gloriosa dei Frari to take in during your visit.
Budapest: From ancient to modern
Originally, Budapest was three cities that joined into one . This variety is also present in the city's historical sites, which span most of history. At one point, the Roman capital of Hungary (then called Pannonia) was located here, and you can still visit the ruins of this ancient settlement of Aquincum.
The rest of the city is dotted with all sorts of historical landmarks. You can visit the 700-year-old Matthias Church, marvel at the Renaissance-era Royal Palace, or take a tour round the 19th-century Parliament of Hungary. You can even see the first subway line in continental Europe: the Millennium Underground!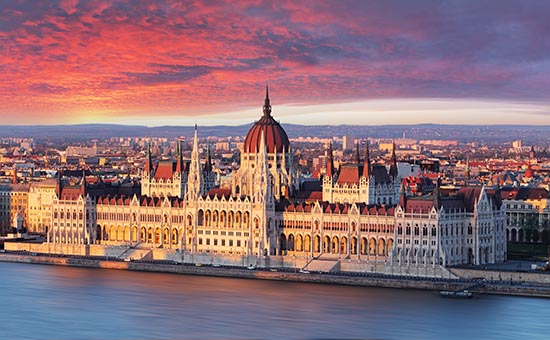 Malta: A prehistoric island fortress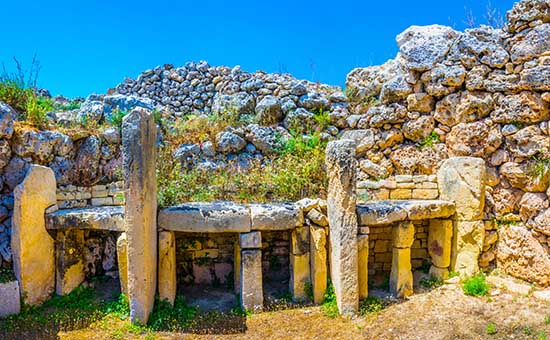 If you're looking for old buildings, you can't find much older than the Hagar Qim, Mnajdra and Ggantija temples. Built over 5,000 years ago, these neolithic structures are among the oldest stone buildings in the world, and are incredibly well preserved despite their age.
Of course, Malta has come a long way since then. You can see St John's Co-Cathedral from the 17th century, a magnificent historical site built for an order of ex-crusader knights. To highlight how often the island has been used as a fortress, one of the best historical places you'll see is the walled city of Mdina, the ex-capital of Malta. There are restrictions on cars in its narrow streets, so it's like walking back in time.
Dubrovnik: Walk the old walls
It's hard to miss one of the best historic places in Dubrovnik, as it surrounds the city. The old city walls date from the 10th century in some places, and provide incredible views across the settlement and the sea. As you walk along them, be sure to check out the towers and forts that dot them.
Inside the walls, there's plenty to see as well. Dubrovnik Cathedral is one of the most magnificent sights you'll contemplate, while the Rector's Palace is not only a beautiful Renaissance building, it also hosts the city's Cultural Historical Museum. You can even take a boat to the small island of Lokrum to see the former monastery and castle located there.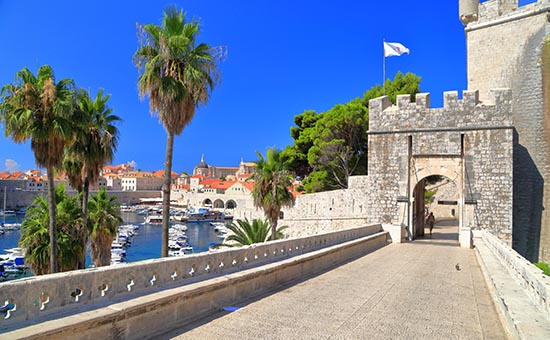 ---